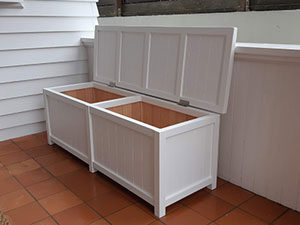 BoxSeat Wooden Storage Boxes by PlanTub.  Now available with integral centre divider providing two separate storage compartments.
Perfect for the garden, entrance and indoors.  Saves space providing a handy seat while hiding away your garden gear, shoes & boots, cushions, firewood, pool supplies, toys and more.
Hand-crafted in New Zealand using traditional cabinetmaking techniques.  Quality built to last.