Planter Boxes & Wood Planters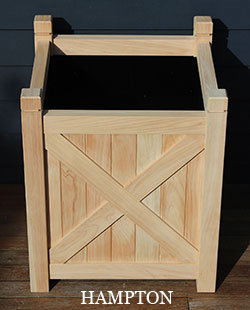 Handcrafted in New Zealand for over 20 years, HAMPTON wood planter boxes add style to any home and garden environment. Our original CLASSIC planters, inspired by the traditional Versailles French planters, are available in a variety of sizes and colours. PlanTub classic to modern and contemporary designs include HENLEY, COAST, and METRO.
Check out some of our happy customer's PlanTub and BoxSeat customer photos here.

Handcrafted Professional Quality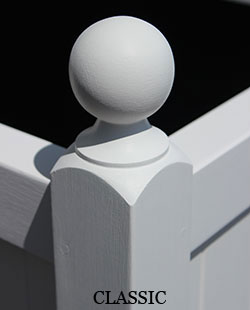 PlanTub premium handcrafted wooden planter boxes, rectangular planters, and portable indoor/outdoor wooden storage boxes. Handmade in New Zealand using traditional cabinetmaking techniques from sustainable materials.
Incredibly strong and stable made with Macrocarpa which is naturally resistance to rotting and insects. Planters are coated inside with a foodsafe waterproof membrane so you can plant directly into them.
Residential, Commercial & Custom Wood Planters & Storage Boxes
Choose from our range of planters and BoxSeat storage boxes or we can work to your custom project requirements.
Please browse our product galleries. If you don't find exactly what you're looking for, let us know a few details about your requirements on our custom order page and we will prepare a quote including delivery to your door.
PlanTub planters are available in square or rectangular wooden planter boxes in four designs - from traditional to modern - CLASSIC, HENLEY, COAST, and METRO. Each design is available with different corner finials in standard size posts & frame or large posts & frame sizes as specified and pictured on our planter construction page.
BoxSeat Storage Boxes are available in three sizes including our Extra Large planter which is now available with a centre divider to create two interior storage spaces.